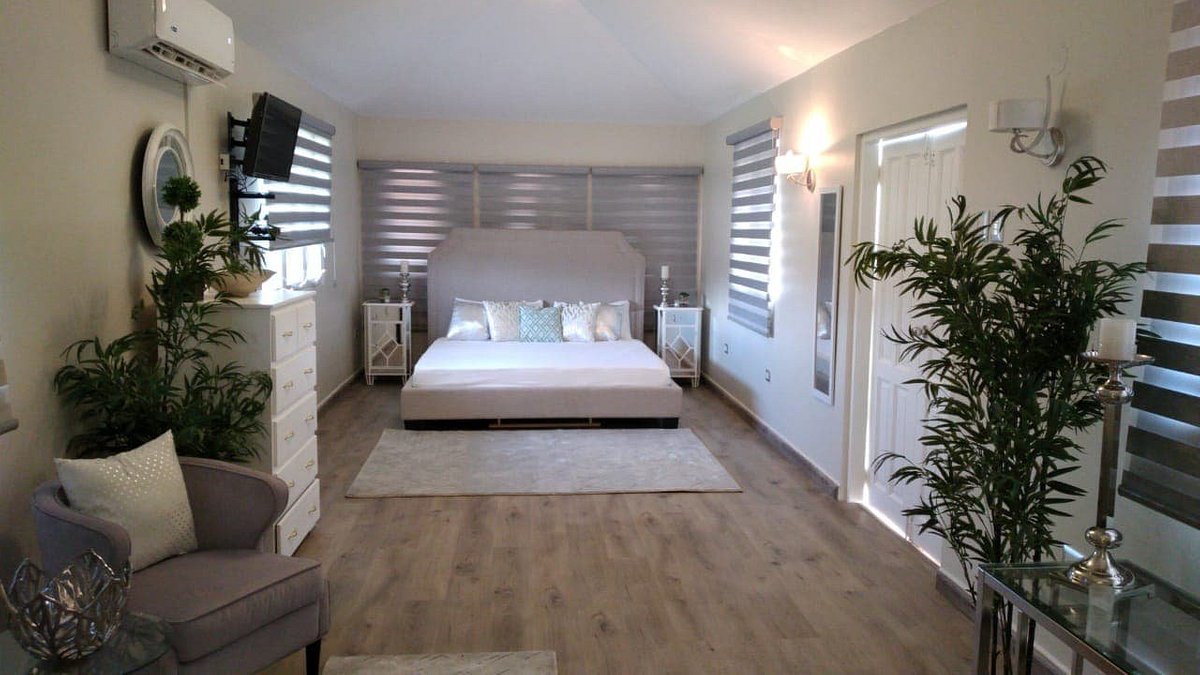 Come experience the pinnacle of Tobago's best hotel. Sunspree Resort delights guests with supremely luxurious accommodations, gourmet dining, picturesque lush gardens, and nearby to some of Tobago's exotic beaches. Sunspree is five minutes walk from Crown Point International Airport and is in close proximity to Tobago's hottest 'liming' spots. For those interested in relaxation come to do nothing and relax beneath swaying palms or in our freshwater pool. Those who are looking for romance you can experience an exotic fantasy of romance and love. For those who crave action and adventure, an array of tours and excursions can be arranged or you can party with old friends and new ones. Sunspree is the leader in Tobago's destination weddings and honeymoon packages. Once you experience the taste of Sunspree Resort you will always crave more.
1 King Bed
Pool View
Free WiFi
Breakfast
4 Adults
Mini Fridge
Microwave
Safe
Private Balcony / Patio with Seating


Kick Back & Relax as much as your want with our cable tv feed to every room.

Enjoy the pool for a swim or just to lounge around.

World-class meals from our chef. A fun mix of drinks to fit your fancy.

Wall to Wall WiFi to keep you connected to your loved ones.

Our Friendly Staff will always be ready to support you.

We will bring in the experts to pamper you. Have your massage poolside, in-room, or beachfront.

Once you arrive, we'll be there waiting to whisk you off to your vacation.

Need to rent a bike or a bus? We'll make sure you get where you're going in comfort and style.

From the highest point on the island to the deepest part of the Caribbean Sea around Tobago, we'll ensure your enjoyment!

Host your events poolside or in the garden and have us cater for your party and every occasion.

Jetskis, catamaran, Diving! Anything on or under the water, we will help you book your water sports.